Welcome to Digant Technologies, your partner for OEM Solutions!
Temperature Sensor – DTTS1000
The RTD Temperature Transmitter continuously monitors temperature and reports data to site controller through Modbus RS485 communication port. The standard Modbus RTU protocol is implemented on the RS485 interface.
Calibration data and all other measurement features like linearization and temperature compensation are stored in the electronic inside the sensor.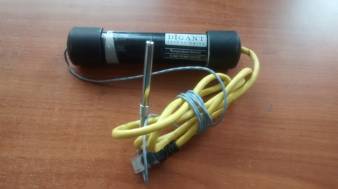 Features
High range temperature measurement of -15 °C to +200 °C.
Good stability even at higher temperatures
Easy installation
Modbus RS-485 interface.
Specifications
| | |
| --- | --- |
| Operating Supply Voltage | +12VDC |
| Temperature Sensor | PT100 (RTD Based) |
| Temperature Measurement Range | -15 °C to +200 °C |
| Temperature Measurement Accuracy | ±0.5ºC |
| Operating Temperature | - 10 °C to 60 °C |
| Dimension(W x L x H) | 34 X 105 X 30 mm |
| Communication Interface | Modbus RS485 |
| Connectors | 1x4 terminal block connector for RTD |
Application
Storage Rooms / Chambers and Laboratories
Industrial Control Systems and equipments
Production Industries
Processing Industries
Temperature Controllers