Welcome to Digant Technologies, your partner for OEM Solutions!
FUEL LOGGER
Digant's Fuel Logger is an innovative and smart device used to monitor and measure fuel level accurately in the genset fuel tank and it continuously records the fuel data.
This solution helps to see fuel level without touching the tank, just with a tap of a button on the mobile app.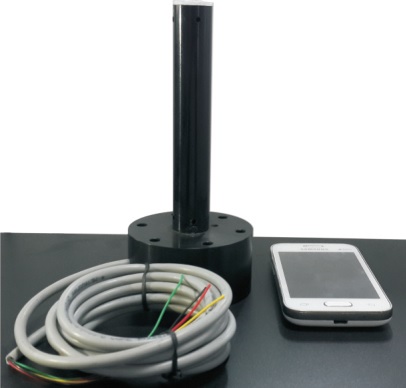 Features
Measures accurately the fuel level in liters inside the DG fuel tank
Daily fuel reports such as start and end fuel level, fuel added, fuelremoved and fuel consumed can be easily generated and viewed on the smart mobile
Accurately measures DG Battery health and lets you know the need to service your DG battery, much before any down time of DG, due to battery
Data storage in case of failure in GSM / GPRS
The fuel Logger can withstand highly dusty environment
Specifications
| | |
| --- | --- |
| Operating Voltage | 9V to 36VDC |
| Probe Length | Up to 1 meter (Lengths can be customized) |
| Accuracy | Less than 1 mm |
| Probe Diameter | 22 mm |
| Probe Material | Aluminium |
| Dead Band | 10mm from the probe tip |
| Housing | Aluminium |
| Termination | 4 core cable |
| Communication Interface | Wireless |
| Operating Temperature | -20° C to +60° C |
| Mounting | 6-Bolt flange mount |